I made a little video of me making earrings. I have no idea if anyone else will find this interesting to watch!
In other news, I was delighted to discover that I won some lovely goodies for participating the the Art Bead Scene Studio challenge. Here are the firework earrings I made for that.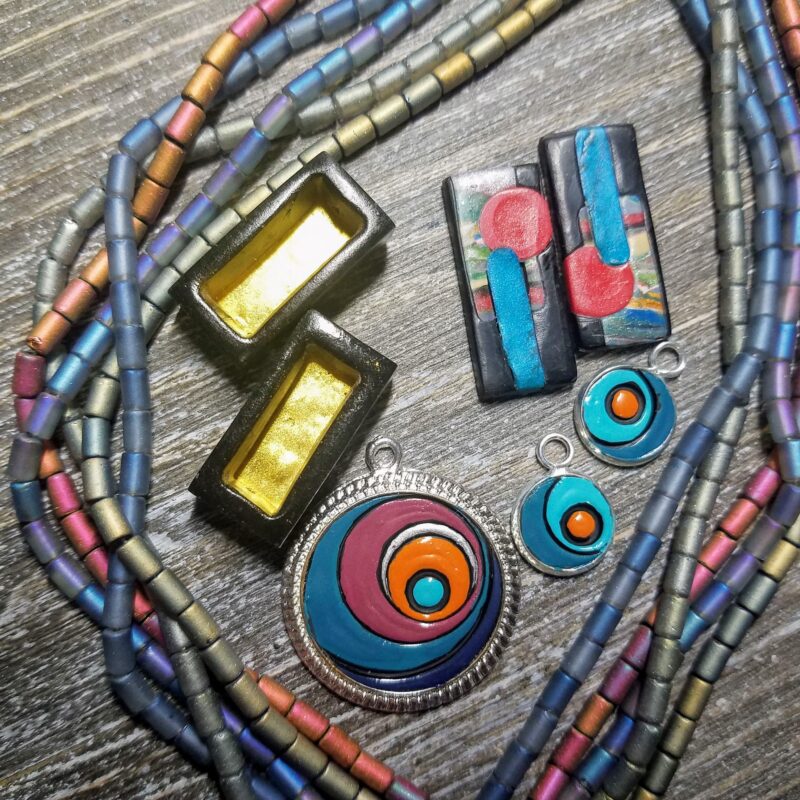 I'm not sure how postage times will work out, so I may need to participate in the next challenge without these guys. Still, they will be welcome whenever they arrive.